Luderick fishing isn't difficult provided you follow a few basic rules. In another article I have talked about getting the correct bait, presenting the bait at the correct depth and the type of gear required to get the float into the correct position.
But, what is the correct position? What makes a good spot, and where do fish hold once you are in that spot? If you can answer these questions, then you have a fighting chance of catching a few luderick.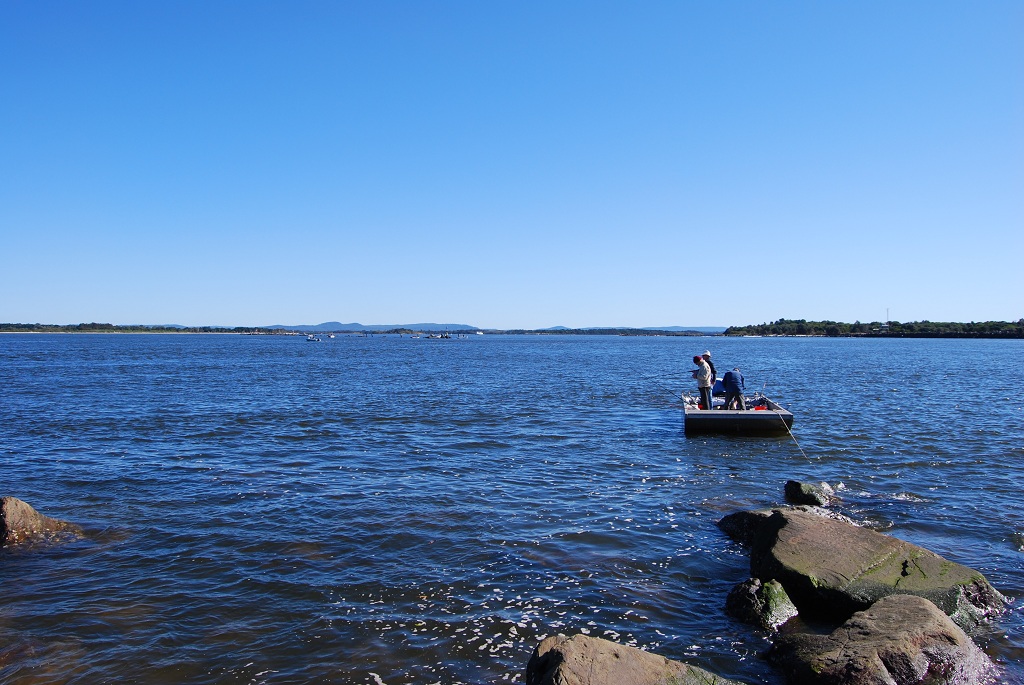 This article attempts to give the novice some ideas using a few examples.
I have described in Luderick 101 - Rigging Up, the gear required to catch luderick and illustrated a simple way to rig a float. In that article I also described the types of bait required. In an article yet to be written I will attempt to describe how to cast a centrepin. In the meantime you may want to have a look at this link or this one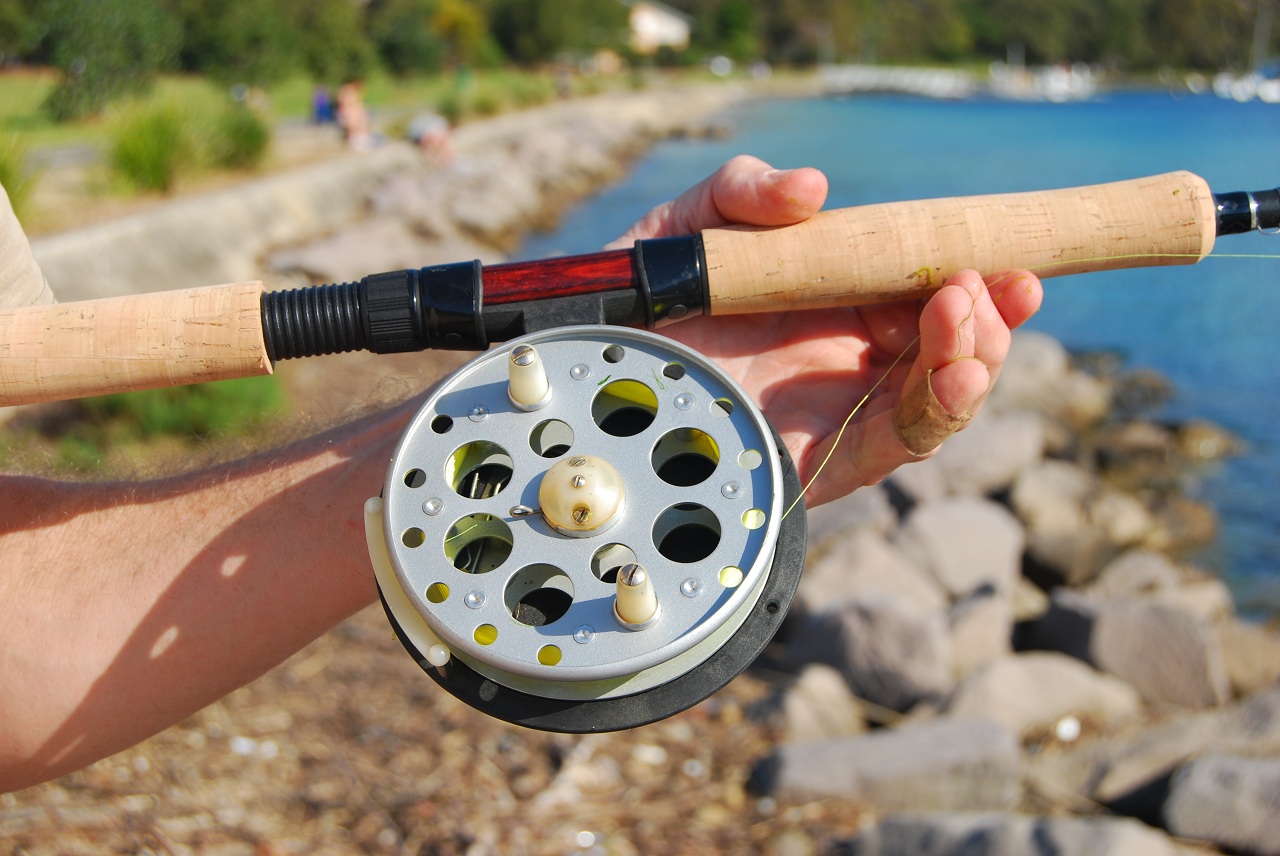 Photo shows the grip on rod, tucked under arm the reel sits so that full control can be achieved with the left hand of line and spool
This article will describe line maintenance, knowing when to strike, and how to go about it.