Luderick Season, In The Bay 24th May
Last weekend was spent cleaning the fish way at the Lane Cove River, and kayaking for bream and flatties was the easiest fishing outing.
This weekend looked perfect for middle of the day Luderick. The forecast was good, neap tides with a high of 1.3m at 1pm, light breezes and clear skies. Bait was the only possible problem, so I messaged Royce, a fellow Luderick tragic and all round good guy. He fixed me up with some nice green weed, so, all good.
I planned to meet Tham at one of his spots in Botany Bay. He made a quick run to the coast to get a bit of cabbage, so we were in brilliant shape, two types of bait and enough for burley. We met up at 10:30 only to find the best spots taken by some bottom bashers, so we fished a different spot.
The water looked good, a little bit of swell causing nice white water and plenty of turbulence. It wasn't long before Tham hooked up the first of the day.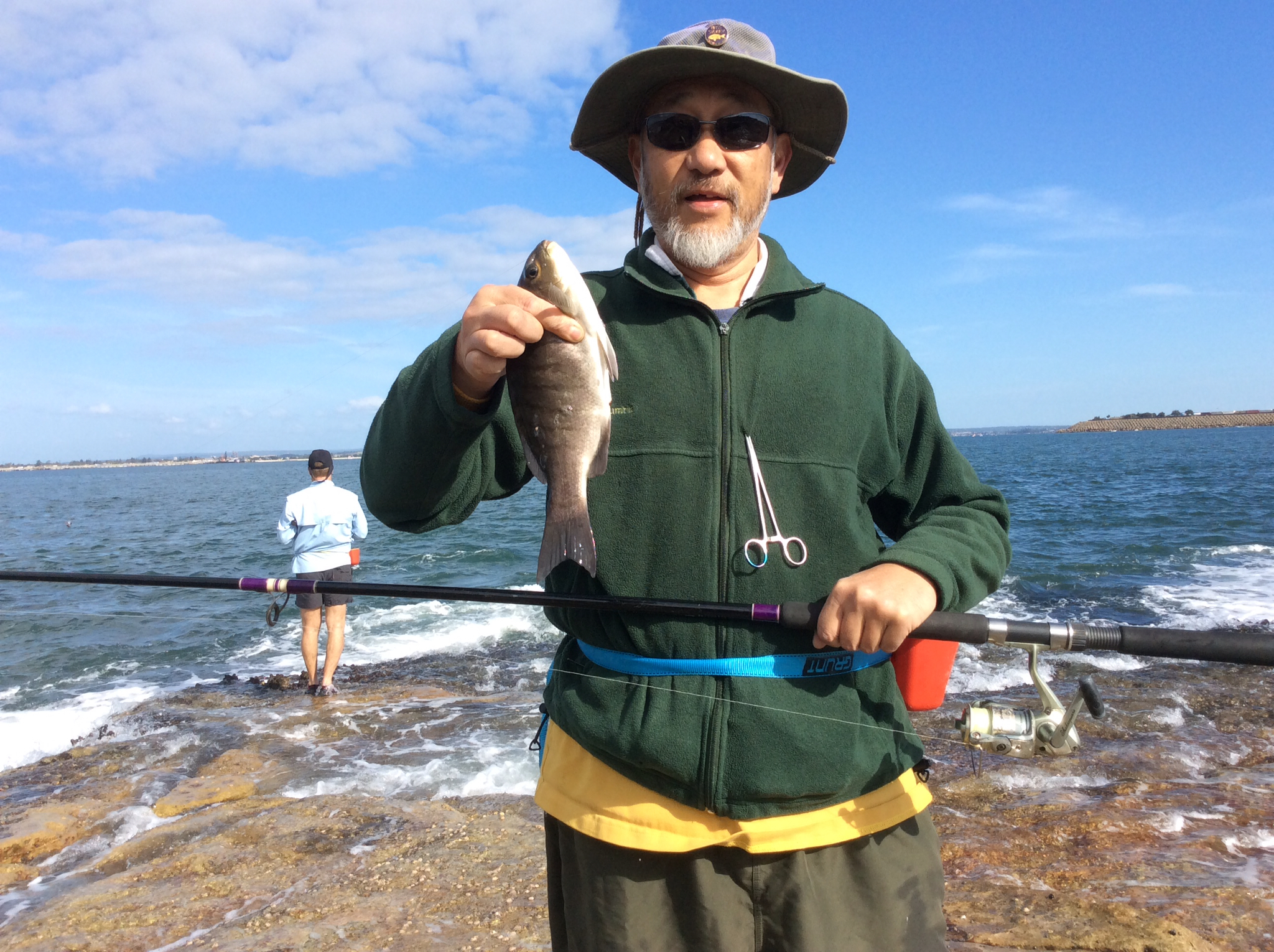 A small fish, but a start. He ended up with 7 or 8 and this was one of the smallest. Most fish were mid to late thirties. I also caught a small one, which I released and then a couple of really decent fish.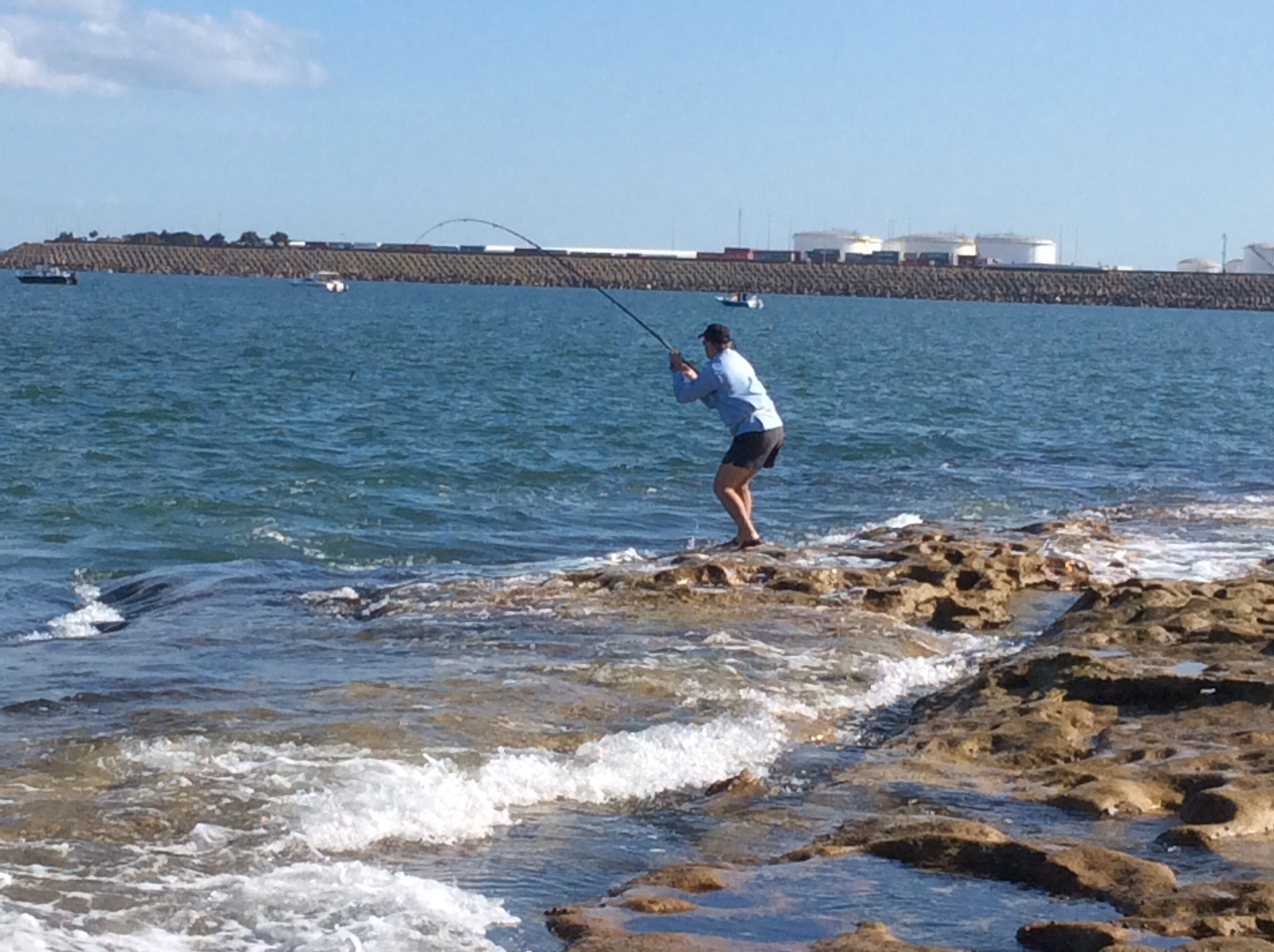 There were some really solid fish mixed in with them and between us we ended up with a really good bag of mixed size fish.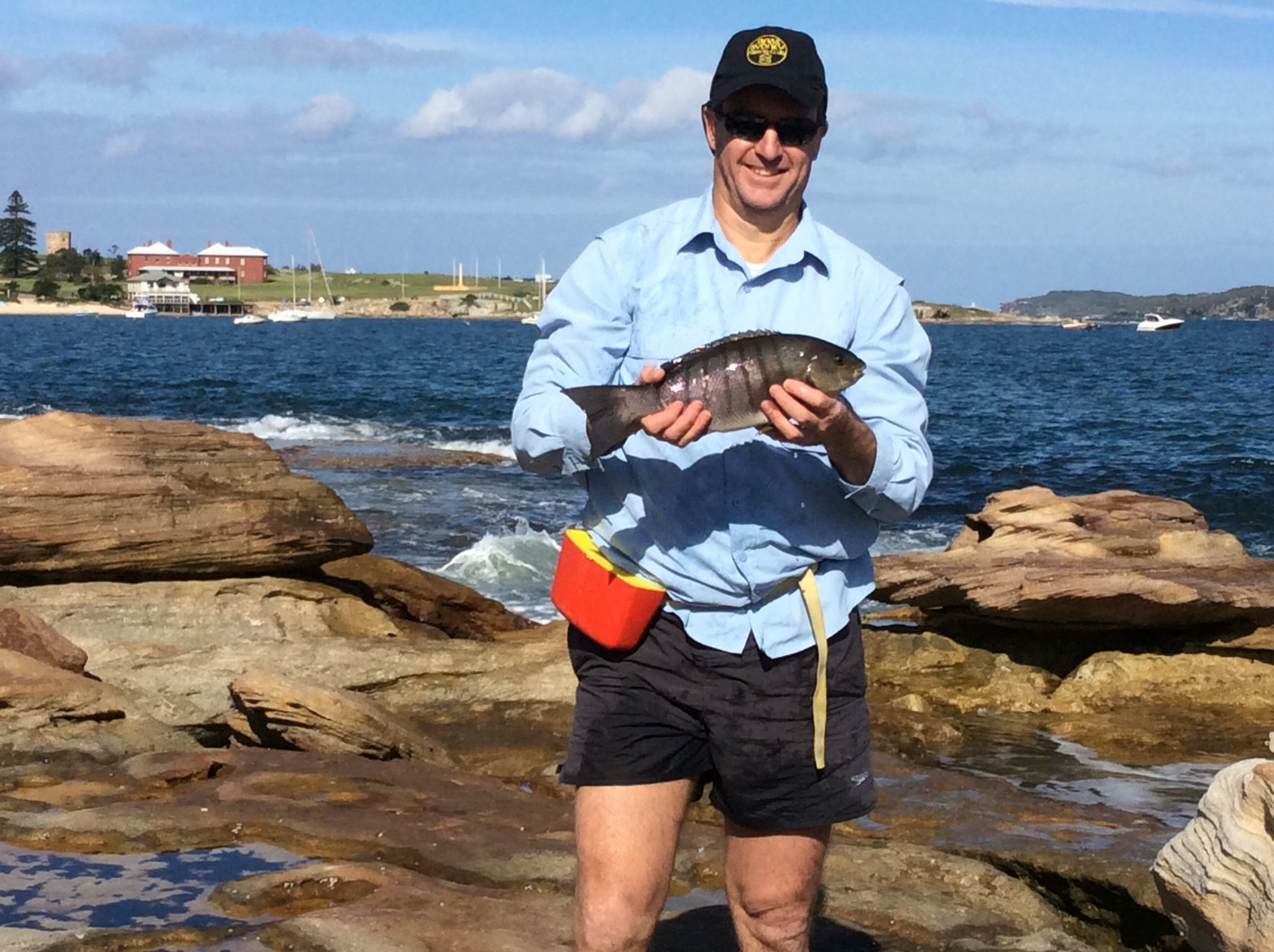 It really was a great day out. Rory was chief burleyer and fish netter, and bought lunch, 1/2 a dozen crispy creams from the airport. Big thanks to Tham and Royce for getting the bait, we are having Panko crumbed Luderick for dinner.
Matt
Stay Informed
When you subscribe to the blog, we will send you an e-mail when there are new updates on the site so you wouldn't miss them.
Comments
No comments made yet. Be the first to submit a comment