Bassin at The Local
Pretty soon it's going to be too cold for chasing bass, especially in the kayak. So, I was determined to catch at least one more before the end of the season. With a good forecast, I thought the early morning would be good and looked forward to hopefully being the only boat on the water.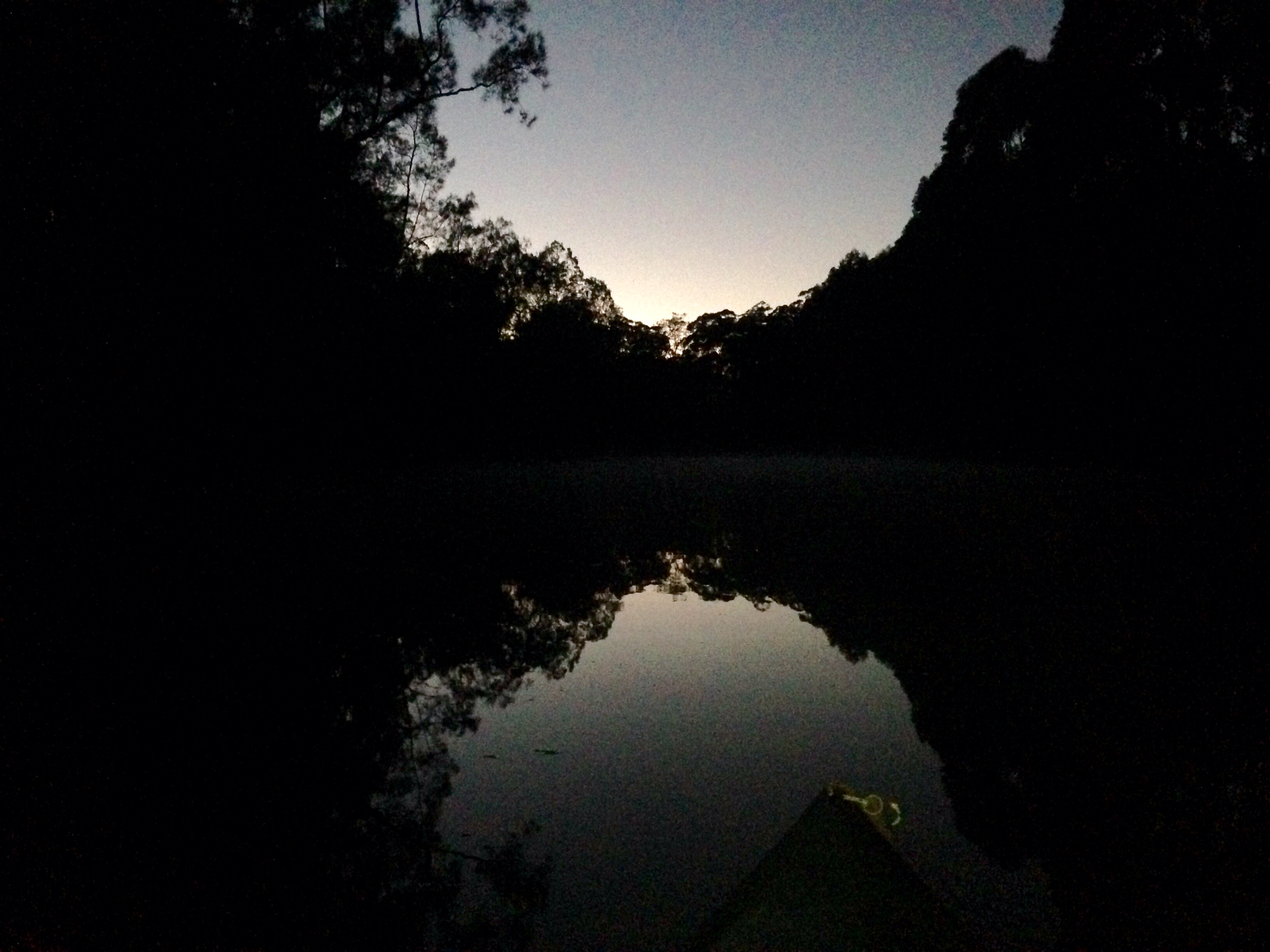 I got my wish and didn't see another boat. The fishing, as always for me, was pretty tough. It was half an hour before I got a hookup on a shallow running chubby. Unsurprisingly the hit came after a good cast right next to the bank vegetation over a lot of timber. The fish made one good run before the hooks pulled, well actually straightened. That chubby has now been retired until it gets a new set of trebles.
It took me another hundred casts before I got another hit, this time on a jig spin with a 1/16th jig and a purple slider. Again it was a good cast (among a load of rubbish casts) and the fish was landed, chunky fish of only 26cm.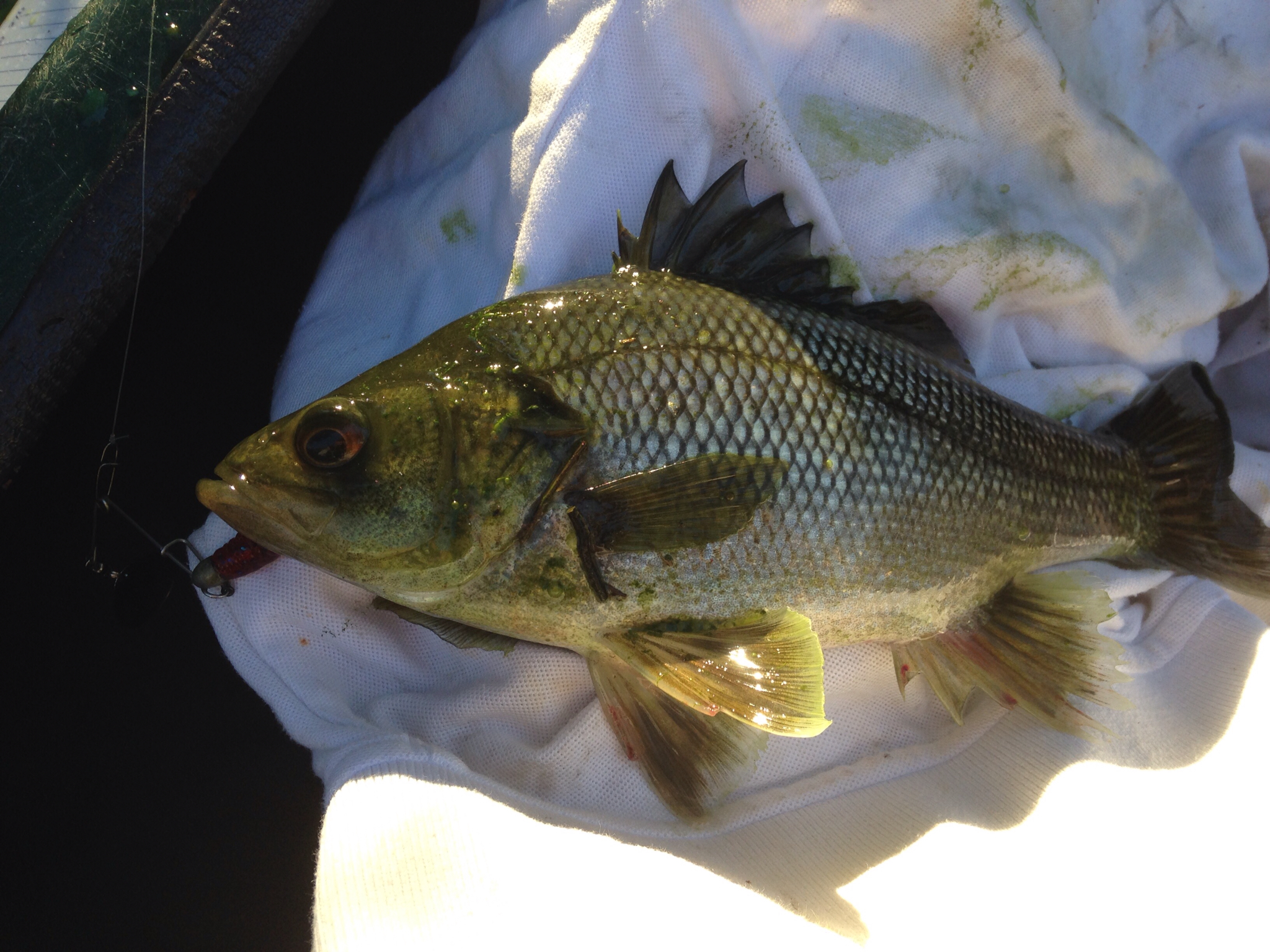 I kept at it for a while, and spotted something chasing something else up against the bank next to a snag. I threw a cast in without an enquiry, and then got a good one right next to the bank that was nailed after a turn of the handle. This felt like a much better fish, so much so that the little Australis bass did a couple of 360s before the fish was landed. It seems it's part of the skill of this type of fishing, manoeuvring the damn boat!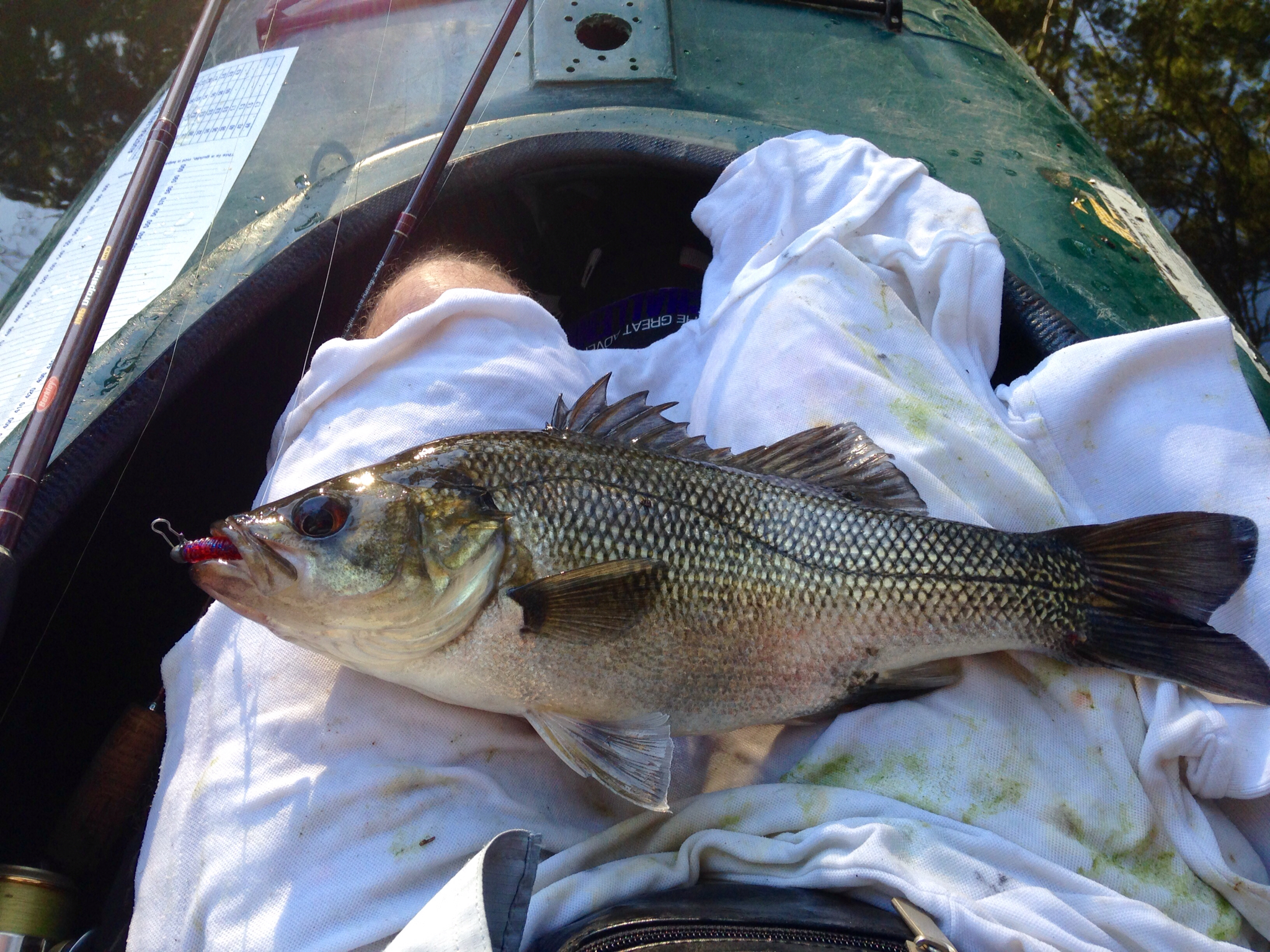 This one went 35cm, and was in great condition. The jig spins are great for the fish, easy to remove and easy on the fish with the single hook. I turned around at this stage and headed home, cast at a few likely spots without any further takes.
All in all a nice way to finish the season. What did I learn this time? My casting isn't up to scratch. All three hookups were from casts within 1 inch of the bank vegetation without snagging up on the retrieve. Too many of my casts are in the bank or too far from it. Need to work on that.
Tight lines
Matt
Stay Informed
When you subscribe to the blog, we will send you an e-mail when there are new updates on the site so you wouldn't miss them.
Comments
No comments made yet. Be the first to submit a comment