Yamba Winter Luderick 4-9th July 2016
Another successful trip to Yamba in mid winter, this time for my 50th birthday! As far as fishing goes, the star of the show was again the humble luderick. They were in full flight this trip with fish being caught over much of the lower river, particularly from "the peninsula" and "the middle wall". They were biting very freely on green weed and black, but plenty of others were catching them on cabbage as well. During our week there we mainly fished the middle wall from the boat. Its tricky to anchor and you must spend quality time doing this properly at the start of the session with a two anchor setup, a sand anchor out the back and a pick out the front on the wall itself. The run out from full seemed to present the best fishing. On two days the wind was blowing hard down the river from the west, so we tucked in behind Freeburn Island (at the end of the middle wall) and still caught plenty of fish on the rock wall there.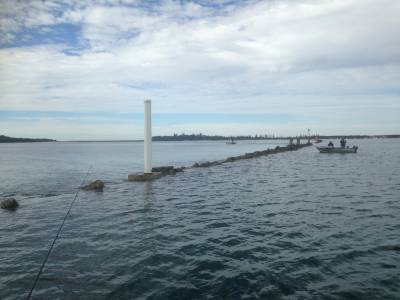 Fishing from the boat isn't my favourite style of luderick fishing, but with my two boys it's really easy to get them both onto fish with a minimum of fuss. Our accomodation was on the canals in Yamba, so it was only a short ride to good fishing spots from the beach behind our holiday house. Daniel hooked and landed his first blackfish, and Rory caught a bunch of quality fish.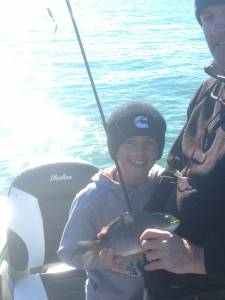 Yamba in July is really special. The weather is seldom poor, it can be cool but sunny and usually the only thing to put a crimp on the day is wind. We were lucky again this time with very good conditions for the week. Hope to back again next year.
Best, Matt.
Stay Informed
When you subscribe to the blog, we will send you an e-mail when there are new updates on the site so you wouldn't miss them.
Comments
No comments made yet. Be the first to submit a comment