Pittwater Luderick 3rd August
Haven't been fishing since June. Went to Italy for a family holiday and have been itching to get out. I have also been meaning to get the boat out and run the motor, so I decided that today was a nice enough forecast to kill too birds with one stone.
I fished with my older son Rory. We were lucky to get some weed for bait, as there wasn't any at my usual spots. I rang Royce and Steve, both great blokes and gun fishos, and they both offered me some weed, Steve lives on Pittwater so we met him on the way to Rowland Reserve where we launched the boat.
We headed for Church point and fished around the deep water near the barges. Rory was using his Trudex centrepin on a 9 foot Viva rod. This was hard work for him as he is still getting used to handling the centrepin. He had some trouble but he also got plenty of downs, landed a nice blackfish and dropped the fish of the day at the net. He also dropped a couple after hookup, but it was great fishing with plenty of action.
We had a lot of trouble getting connected, I think in retrospect we should have used bigger hooks. The fish were decent size and had big square mouths, number 6 daiichi would have been better than the 8s we were using. We ended up with four solid fish in the high 30s, the fish bit well on the rising tide until the high.
It was a magnificent winter day, chilly with a little breeze, but great conditions for float fishing, thanks Steve for the bait. I hope Royce managed to get some in the lower harbour after also offering me some weed for today.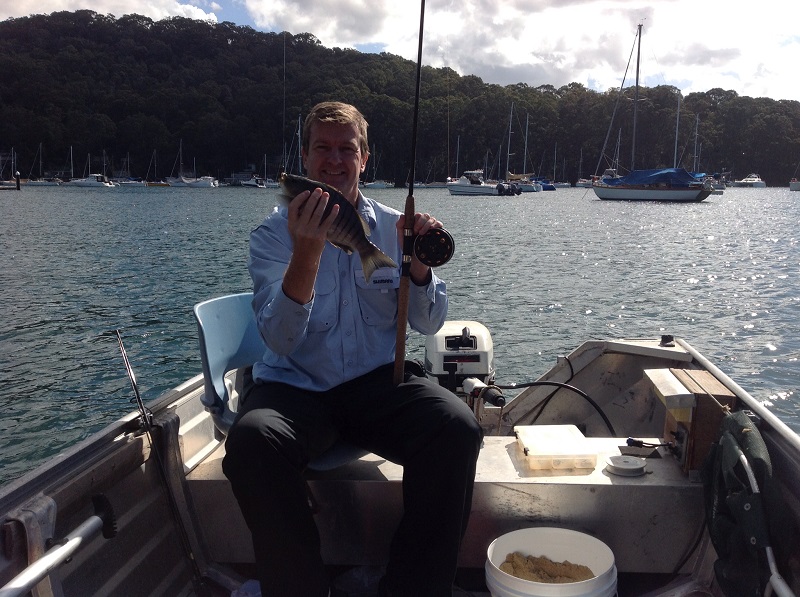 Stay Informed
When you subscribe to the blog, we will send you an e-mail when there are new updates on the site so you wouldn't miss them.
Comments
No comments made yet. Be the first to submit a comment