Middle Head Luderick 19/9/2014
A sensational spring day but not great conditions for Luderick fishing. Low tide just as I arrived at 10:00 and crystal clear water typical of spring.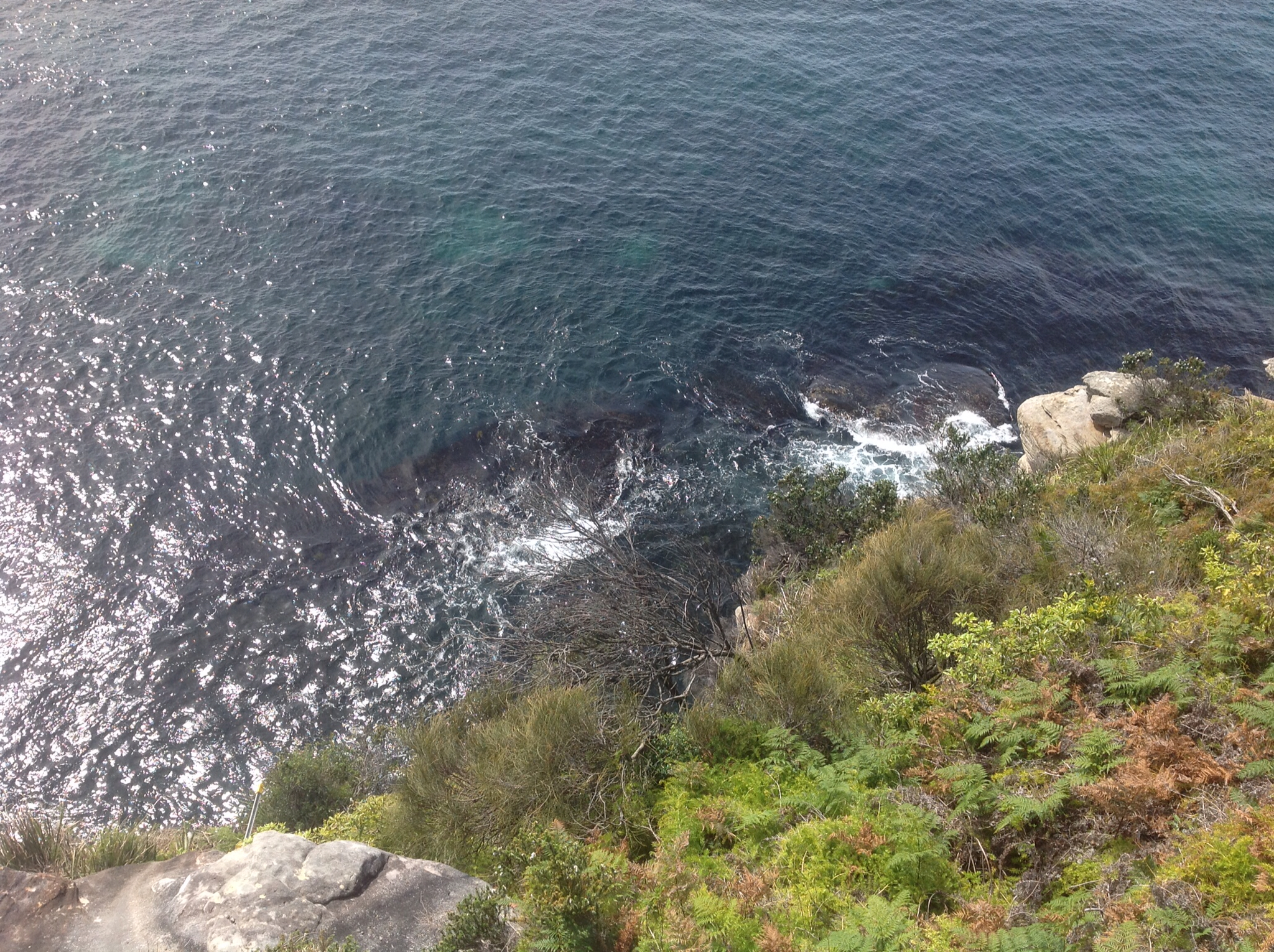 The photo is just to show how clear the water was, even with a 1.5 metre swell.
The trick with conditions like this is to use long, light traces and to be very fussy when baiting the hook. I tried fishing in a number of locations, but wasn't getting any bites, it was just too clear and shallow. I ended up finding the deepest water possible that still had a little white water coverage. Problem is that this particular spot is a good 20 to 25m cast and with the centrepin can be tricky. I tried a few times, but I was using the 4 inch Speedia and the reel spins too fast for long casts off the spool. I changed to the bigger Okuma Aventa and was able to just cast into the spot and immediately got a down and landed a small fish.
After that it was a down every cast and I ended up with a dozen or so, all between 30-35cm. I have had a similar experience in this spot when the conditions have been dead flat during a westerly wind.
I nearly didn't bother going with the conditions as they were, but the day was so nice that the prospect of the walk and the view was enough to sway me. So, still plenty of fish around and looks like being a good spring.
Matt
Stay Informed
When you subscribe to the blog, we will send you an e-mail when there are new updates on the site so you wouldn't miss them.
Comments
No comments made yet. Be the first to submit a comment