Grice & Young Avon Royal, Avon Crown, Avon Crown Major, Avon Royal Superb and Avon Crown Superb
It seems that in the early 1960s, Grice & Young changed their manufacture slightly and marketed the Avon Gypsy, Avon Royal, the Avon Crown, and a new model of the Jecta, all characterised by a rim lever ratchet switch, riveted construction, fixed handles, coloured handle bases (green,blue,orange and red), fixed line guard and a different style of line pillar with a concave appearance. Model names were engraved and the reels generally finished in a painted grey enamel. The spools themselves characterised by 8 large symmetrical holes. At the time that these reels were available, the Avon Royal Supreme became the Avon Royal Superb when in its 3 3/4 inch size and the Avon Crown Superb when in its 4 1/2 inch size.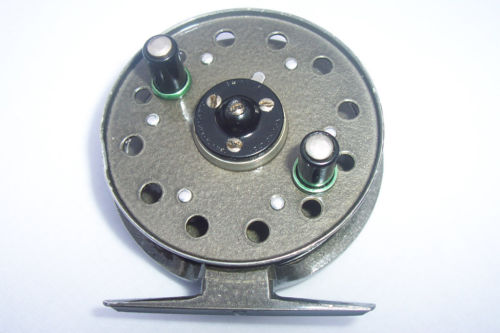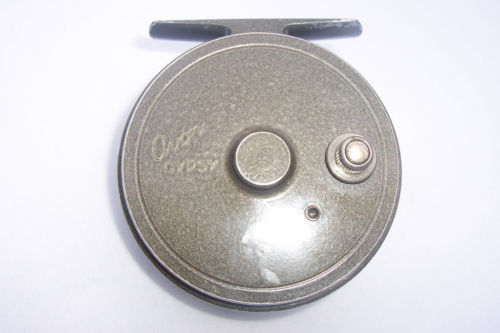 The 3 inch Avon gypsy had a button operated ratchet switch but operated from the side unlike all other button operated switches.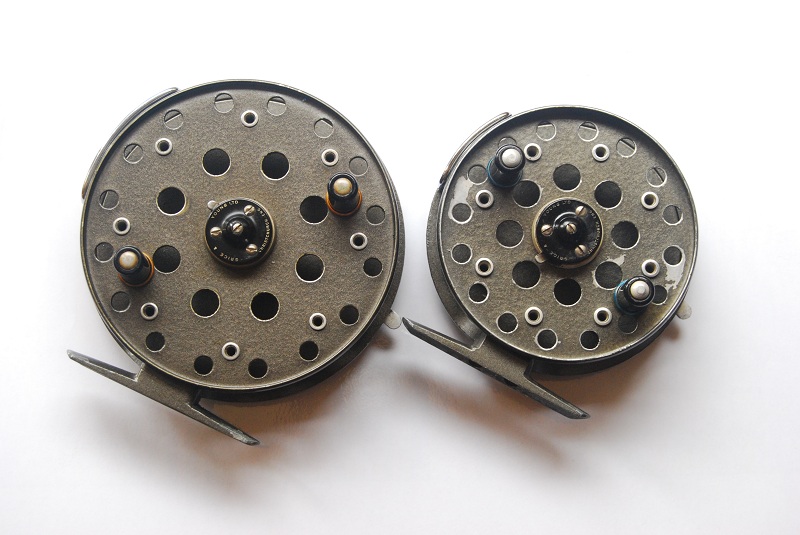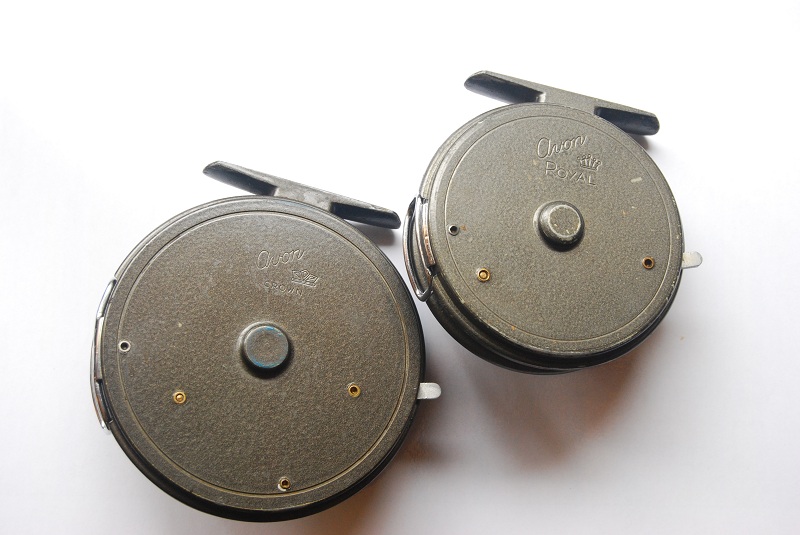 The Avon Crown and Avon Royal side by side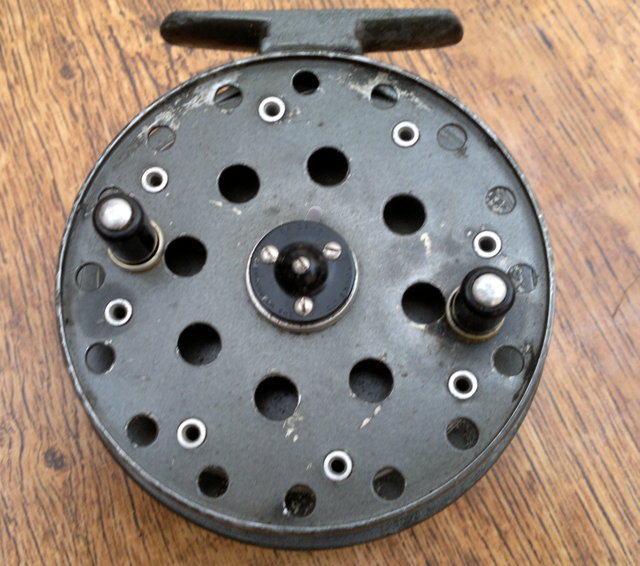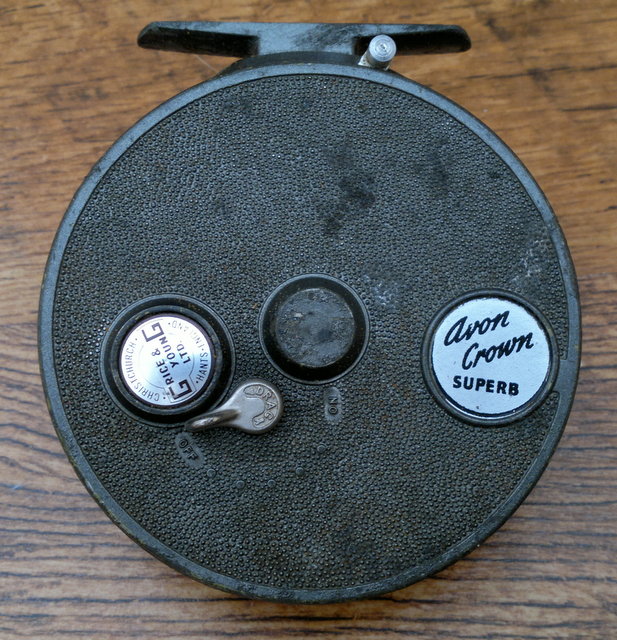 An Avon Crown Superb front and rear.
Another reel from the same period is the Avon Crown Major, which differs only in having a slightly larger arbour depth.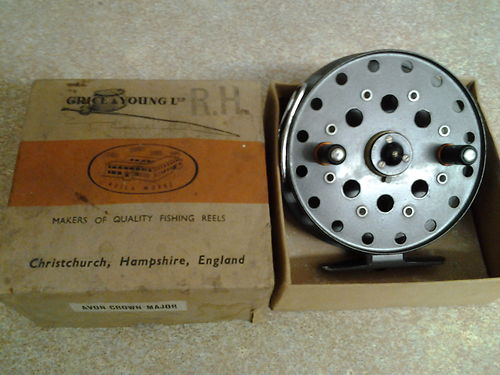 The small Avon Royal is a great reel for estuary blackfish and runs every bit as freely as the JW Youngs Trudex which is almost identical in size. It is nowhere near as nice a reel as the Trudex though, but simple and effective. The biggest downside of these reels is the riveted construction and the non-removeable lineguard. This means that your reel is effectively right handed or left handed depending on which side the guide is rivetted on. Same goes for the Crown.
On the upside, they are a very light and free running centrepin and relatively cheap if you want to pick one up from EBAY. Another upside is that the arbour isn't too deep, even on the Royal, with the posts on the same radius as the handles, which is good for both casting and retrieving.
Generally these reels are both excellent for luderick fishing provided you don't mind the lineguard, which could be removed by drilling out the rivet if you really wanted to. The Avon Royal being best for estuary and the Crown being better for the ocean rocks. I wouldn't bother with the Superb (as I wouldn't bother with the Supreme) for Australian situations, as the extra mechanism for the drag adds weight and complexity for no real gain.
March 2014 update - Not only were these made in a left handed and right handed version, but I have also seen an Avon Crown and Avon Royal with NO lineguard. There were also some "competition" versions, these were wide spooled versions .
{jcomments on}