Summer Luderick in The Bay 7th Dec 2014
I received a text from Tham, he had a craving for blackfish, or at least for blackfishing. I was happy to go along with this as I was looking for an opportunity to take the kids somewhere where they could fish from the shore. Tham suggested Botany Bay, which is around the corner from him, and an easy drive on the freeway for me. He even offered to get the bait! Too good an opportunity to pass up in my book.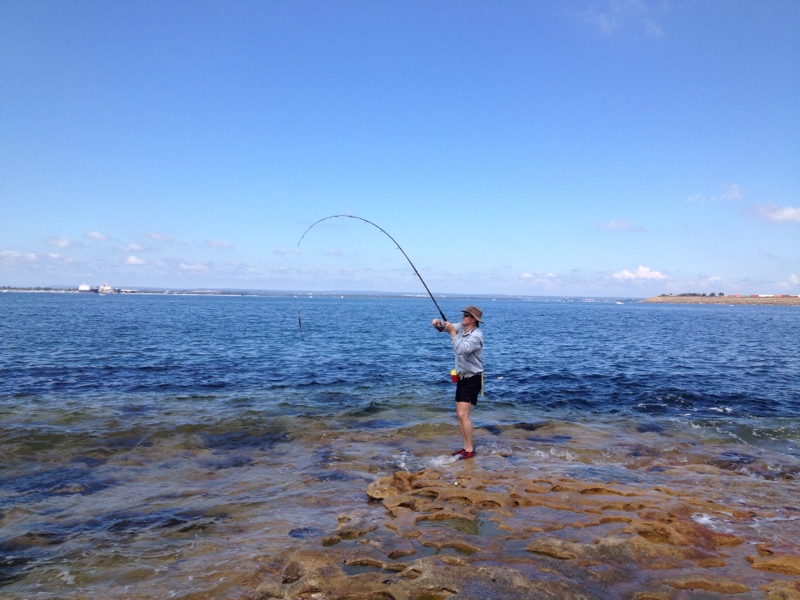 Rory and I met Tham at around 9am, which was just before high tide. He had a bucket of berley, some nice fresh cabbage, and had already landed a fish! I rigged up for Rory, a 9 foot Viva rod and an eggbeater. Not our usual gear, but for shore fishing from rocks, the centrepin and long rod can wait. I just spent time with him, helping him get his casts right and offering advice. To be honest it was fairly tough for a kid learning to fish for luderick as the bites were coming very slowly and he was having trouble keeping connected to the float. It was good for me as it was a reminder of all the things that you have to learn for this "simple" type of fishing.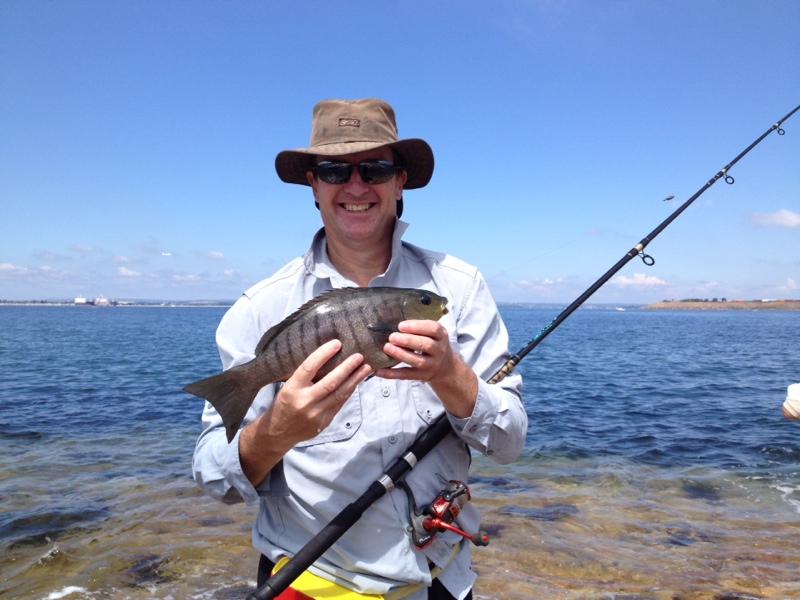 Eventually I took over and hooked one which Rory landed, and then we landed another couple of fish, including a fat 39cm specimen. Tham managed 3 as well, including a manky looking diseased fish which must have been attacked by a shark/jewfish or something. We at least caught a few and it was a spot we hadn't fished before. The morning was top class, not like the weather the previous night or even later that afternoon.
All the best, next stop Yamba for Christmas :)
Stay Informed
When you subscribe to the blog, we will send you an e-mail when there are new updates on the site so you wouldn't miss them.
Comments
No comments made yet. Be the first to submit a comment