Luderick fishermen can get particular about a number of things. This is because attention to detail means consistent fishing, fewer missed bites, fewer dropped fish and most importantly when conditions aren't ideal and the fish aren't biting freely, missing out on the dreaded donut.
I have described in Luderick 101 - Rigging Up, the gear required to catch luderick and illustrated a simple way to rig a float. In that article I also described the types of bait required. In an article yet to be written I will attempt to describe how to cast a centrepin. In the meantime you may want to have a look at this link or this one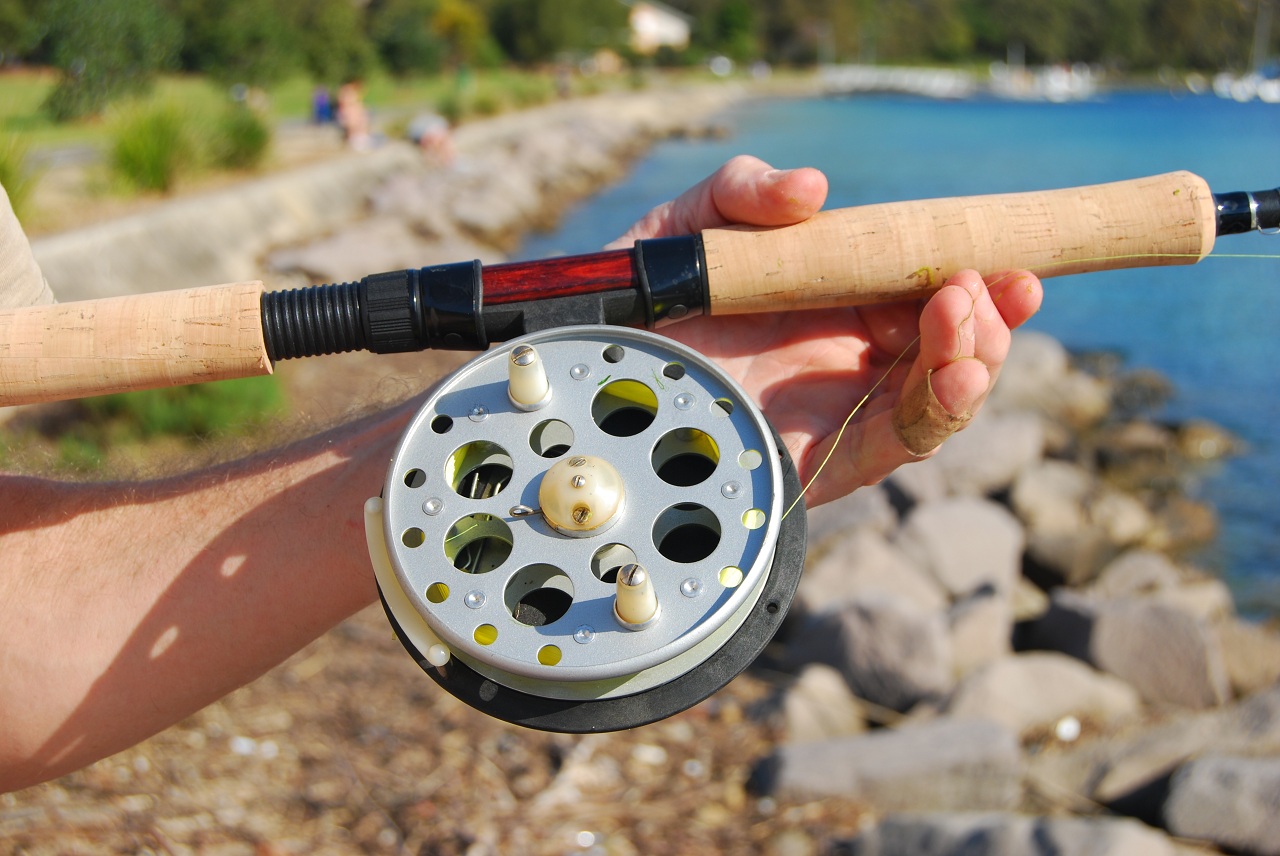 Photo shows the grip on rod, tucked under arm the reel sits so that full control can be achieved with the left hand of line and spool
This article will describe line maintenance, knowing when to strike, and how to go about it.