Another glorious winter's day in Yamba. There really are blackfish in abundance in the river and, as it turns out, from the rocky headlands.
This afternoon my son Rory and I, hopped on our bikes and headed for the breakwall. this is what he had to say on the matter.
"At Yamba break wall there's been a lot of blackfish around the t-piece in a 3 metre deep hole you can catch 20 if your there long enough. I caught my first legal blackfish with some black weed a ten foot long black fish rod and my eggbeater reel. The blackfish pull so hard my arm hurt after we finished. My dad Matt caught eight pretty big blackfish and one more the next day in that same place. We got there by our bikes carrying the rods along Yamba walk. "
And so it was that he caught his first blackfish, two actually. Both caught on black weed and both led him a merry dance as they always do.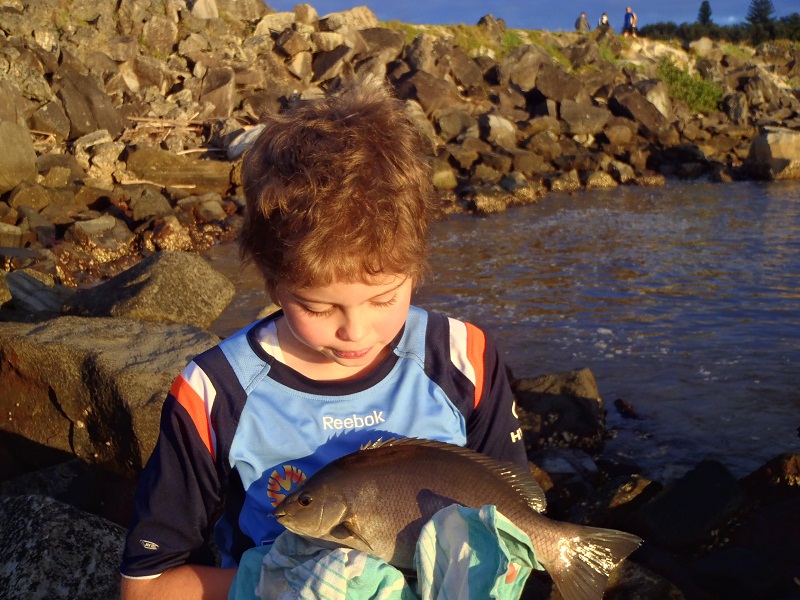 We started fishing on the breakwall itself but the fish were nowhere to be found, so we fished the easy side of the T-piece where I knew where would be fish biting in easy to access water on the rising tide. A great way for father and son to spend a few hours.
I also had a bit of a go and landed several fish.
Earlier in the day we took the kids to the beach. My little bloke actually went body boarding, the weather being almost perfect. I had thrown the blackfish gear in thinking I would have a crack at a spot next to Turner's beach on the bottom of the tide. Where the rip is in the corner of the beach, there is a small ledge and water about 4 feet deep in a narrow channel, covered in white water. It has always looked fishy and I have never seen anyone fish it. Anyway long story short, it was full of fish and very feisty in the shallow water and a lot of fun with the big rip taking the float along before it would plummet as the fish nailed the cabbage baits. Brilliant!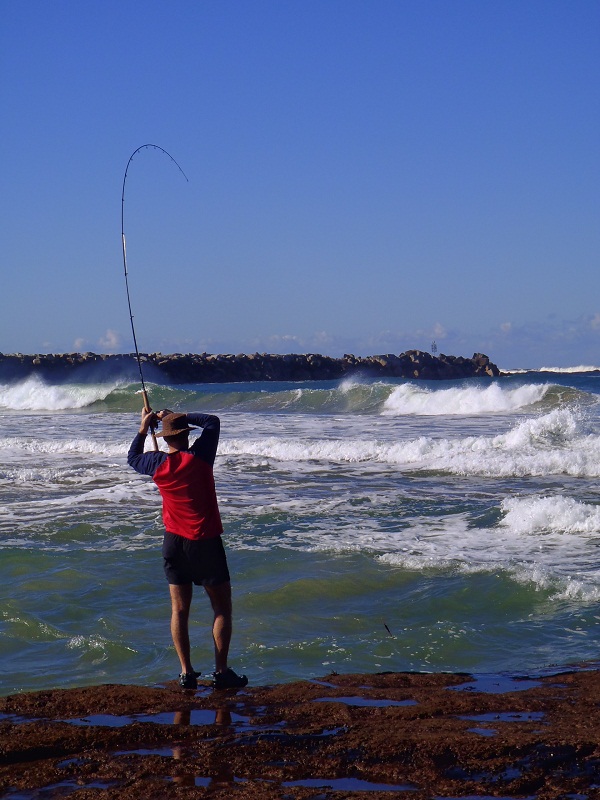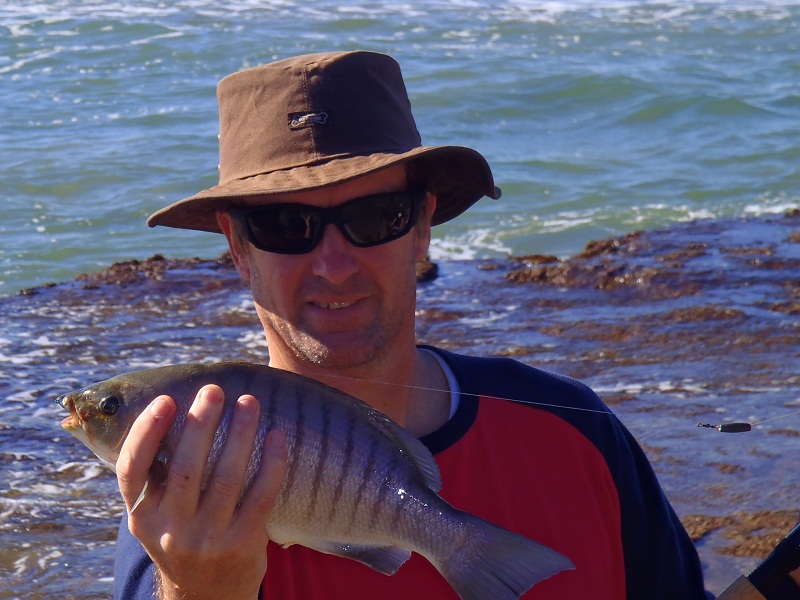 Rory (who turns 9 on Sunday) took most of these photos, great job mate and congratulations on your first blackfish.
{jcomments on}